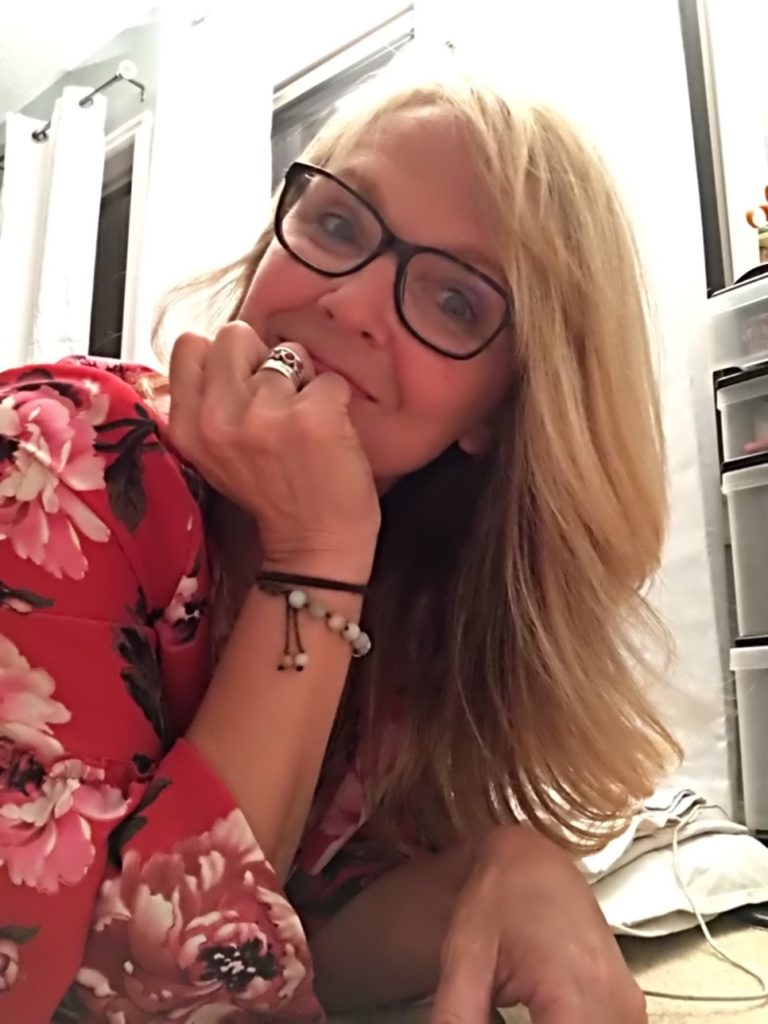 Welcome to my website. My name is Monica Foulston and I am an artist.
I began my art journey "officially" in February of 2016. It was at that time that I created my first large painting on an old Salvation Army art piece. Seriously. I bought on old painting and painted right over it. The positive response on social media inspired me to push myself to purchase a quality canvas and materials and create more artwork and I haven't stopped since.
I am inspired by nature, music, and the human form. I embrace the challenge of working with new mediums and techniques and as a result, my scope of work is broad and is identified as abstract expressionism. I love incorporating texture into my work. Many of my canvas pieces are created exclusively with a pallet knife and my hand which I believe adds that element of "artist IN the artwork" that I enjoy so much.
If someone asked me what I was most proud of as an artist it would be the "Hearts Unfolded" campaign I began in 2018. With the support of my art followers, I was able to donate 100% of the sales from the campaign to help fire victims in Paradise, CA. That campaign was one of my proudest moments as an artist: not because of the art I created, but because of the lives I was able to influence with financial support.
I hope my paintings will inspire you to live your dreams. I never intended on becoming an artist, and yet here I am. I am honored you are here with me. For more information regarding my artwork and commission inquiries please email me at [email protected]
Showing at:
The Escape Brewery, Redlands, CA
Laguna Gallery of Contemporary Art; Laguna Beach CA
Lot22 Olive Oil Company; Redlands CA
Redlands Art Association, Redlands CA
Era Gallery, Redlands CA
Events: 
May 2023: Redlands Festival of the Arts
October 2022: The Pink Party
May 2022: Redlands Festival of the Arts
Dec. 2, 2021: Loma Linda Med. Auxiliary Featured Artist
Nov. 23, 2021: Guest Presenter, Redlands Art Association
August-Nov. 2021: Featured Artist, Escape Brewery, Redlands CA
June 26-July 16 2021: Featured Artist, Redlands Art Association.
February 2021, Pop-up Art Show.  Laguna Beach CA.
Feb. 17, 2021: Alcohol Inks Class, Redlands Art Association  
June 2019, Laguna Beach Art Walk
July 2018, Group Art Show San Diego CA
April 2018, Redlands Art Walk
Sept 2017, Redlands Art Walk
Upcoming Events:
Sept. 24, 2023 – Redlands Art Walk